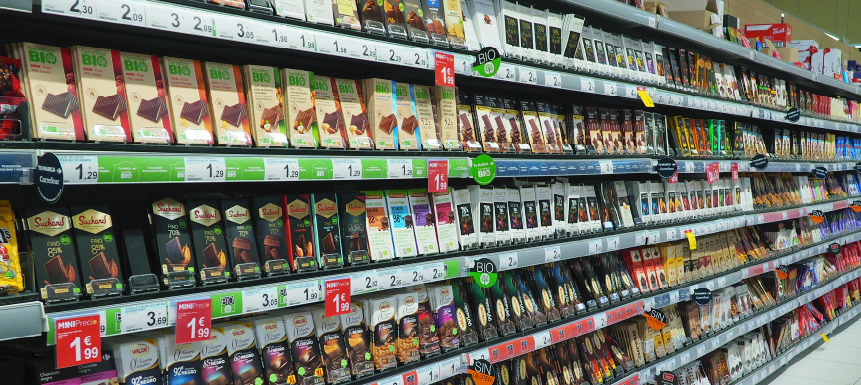 Carrefour enhances the image of its chocolate aisle
20 May 2022
Carrefour entrusts Shop&Roll with the implementation of an automatic front-of-line solution in the chocolate category in 15 stores in Spain
In order to update the chocolate, candy and chewing gum section, Carrefour has installed a Shop&Roll's visual merchandising solution for the automatic display of chocolate bars, candy bags, jars and packs of chewing gum.
Modulo Max is an innovative solution in modular Visual Merchandising. It is composed of pushers and dividers that are placed on the shelf and automatically front the displayed product.
In this way, Multivo Max allows the shelves to be kept in front at all times, ensuring an attractive and orderly display. It saves store personnel time in replenishment and front-of-shelf tasks and enables better control of shrinkage by respecting the FIFO principle.
Visual merchandising solutions allow, at the point of sale:
-Free store personnel from routine tasks.
-Help improve store productivity
-Increase product visibility on the shelf
-Keep the shelves tidy
They are also beneficial to consumers because:
-Offer greater convenience and speed of checkout
-Improve the shopping experience
-Help the customer to better find the product they are looking for.
-Enhance the visibility of new products
With the implementation of Multivo Max, Carrefour has managed to increase the visibility and clarity of the chocolate category. It is now easier for the customer to find the product they are looking for and, for the point of sale, it allows them to keep the shelf tidy and in front of them at all times.