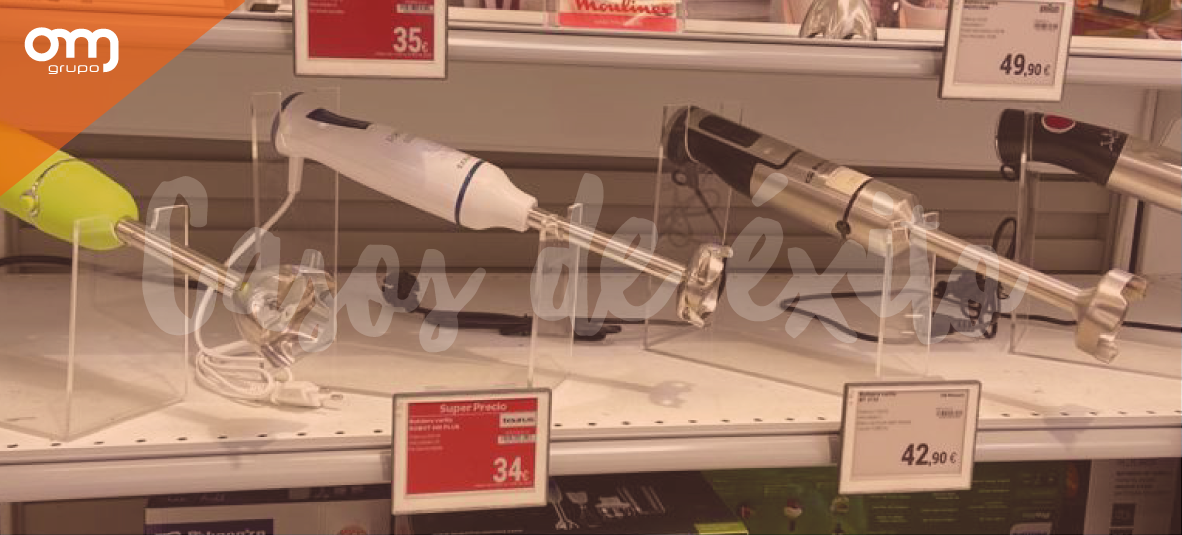 Electronic tagging in Carrefour hypermarkets with Shop&Roll
8 November 2022
Electronic tagging in Carrefour hypermarkets
Electronic label in Carrefour hypermarkets
Giant Carrefour has opted for the electronic label for the electronic section in its hypermarkets. Carrefour has chosen Shop and Roll for the implementation of this versatile solution to continue offering customers extra information, attention and availability.
By this digital transformation solution, Carrefour has gained agility and quickness in changing prices, being able to do so almost immediately in-store and online. In this way, the electronic label becomes a tool to face the competition, but, above all, it becomes the perfect way to communicate with the customer:
anticipate promotions
launch new products
adapt to competition prices
adjust discounts
perfect online/offline synchronisation
Electronic label suits perfectly to Shop and Roll's whole range of profiles and visual communication media, which makes the choice even more versatile and opens up the possibility of implementing this solution in any other category at the point of sale.
Shop and Roll has installed more than 210,000 units in the electronics areas in Carrefour hypermarkets, resulting in increased sales and greater control of errors, information and prices. In addition, the versatility of the digital solution offers the possibility of placing the label directly on the counter, magnetised, with an angle bracket, on a display, etc.
For more information, orders and quotations write directly to us or contact us on marketing.equip@araven.com.
The best shopping experience is a safe point of sale.
Do you follow Shop and Roll on LinkedIn?  Follow us so as not to miss out on all the latest news, trends and curiosities in the retail sector.